BEM's Students at Gnilman
The BEM students' stay at the Gnilman eco-camp as part of their SSE (Social and Solidarity Economy) course.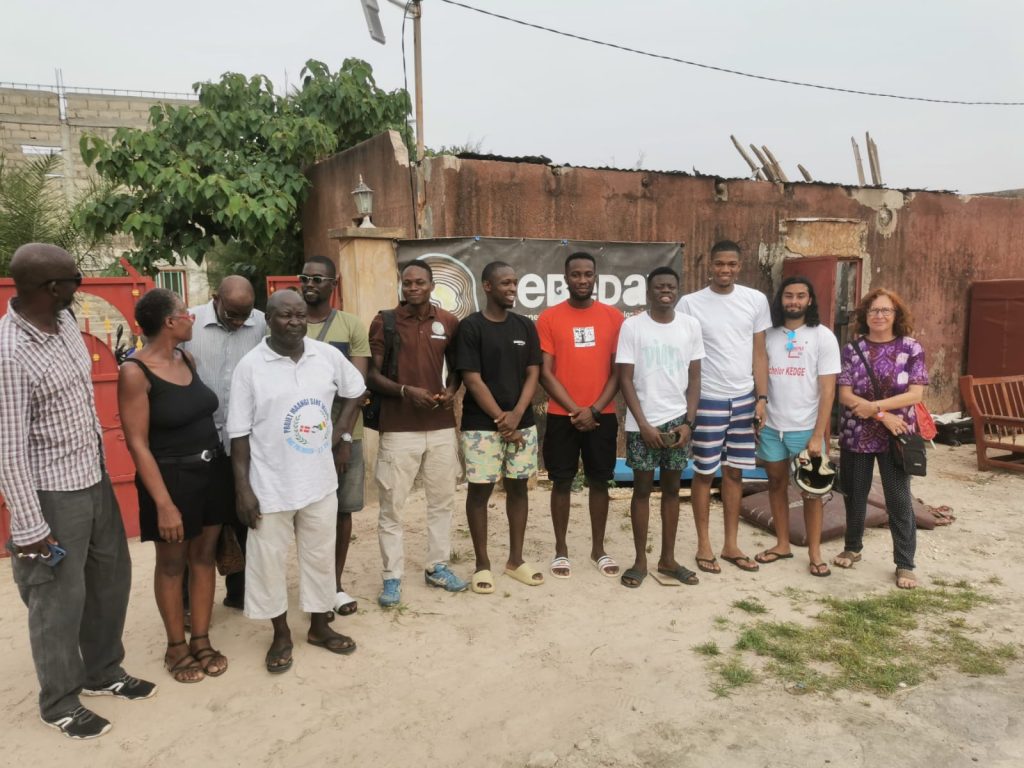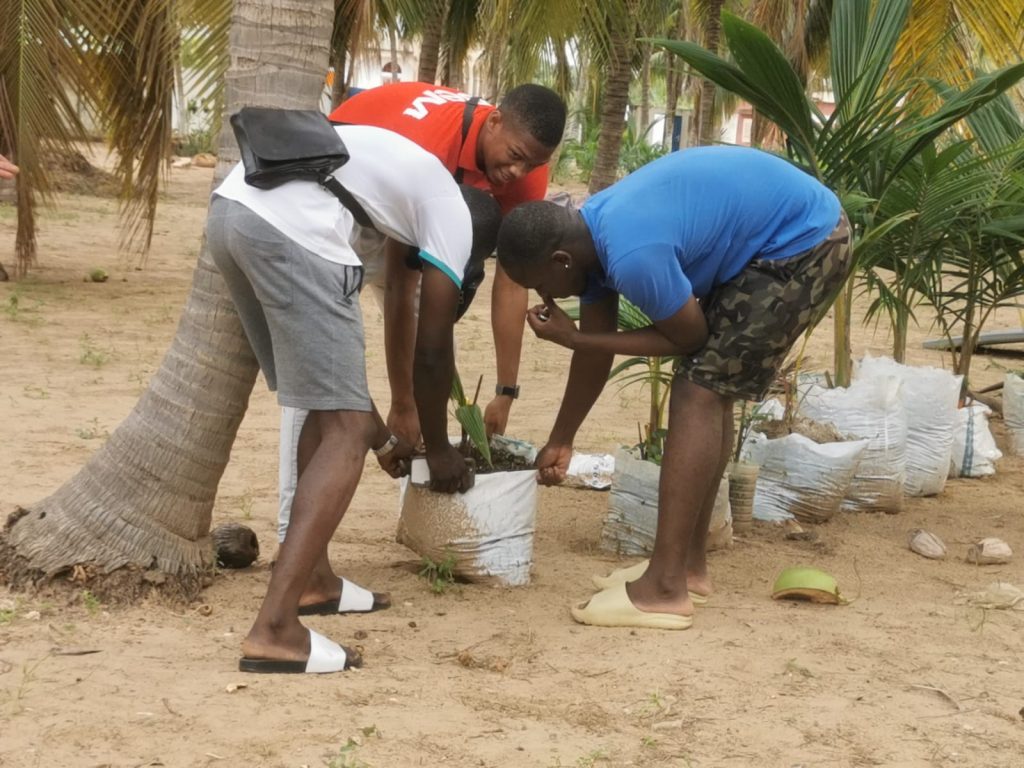 In the context of the opening of the COP26 in Glasgow, with the effects of global warming all the more visible in Senegal, the involvement of all is essential. This is the reason why BEM students came to Gnilman for the first time. A place that promotes responsible tourism and a model of self-sufficiency, and which, through its partnership with ALPADEF, hosts training in female and social entrepreneurship. They had the opportunity to exchange with the Nébéday association and to visit the Palmarin Community Nature Reserve which it protects.
In addition to all this, the Kaydara farm opened its doors to them for a day. This was an opportunity for the students to observe an effective tool against the desertification of the territory and the social and economic inclusion of all, agroecology. They were also able to participate in the preservation of the local environment by planting another coconut tree for the Gnilman Cooperative, as well as by helping with the weekly collection and sorting of waste (see photos below).
Their stay in Palmarin ended with the presentation of the Class of 2020/2021 women's entrepreneurship certifications and a karaoke, for a last moment together.
If you want to see the experience through the eyes of BEM students, here is a short video made by the students themselves: